The Telegram desktop app on Windows 10 and 11 has been updated with several new features. Taking the app to version 4.7.1, the latest update introduces a new power saving mode that will automatically turn on when your device's battery is low. When enabled, Power Saving Mode disables all resource-intensive animations and animated stickers and emoji.
Another new feature in the latest version of the Telegram app is the granular playback speed. With the latest version of the app installed on your PC, you can set any speed between 0.5-2.5x for video, voice and video messages. In addition, Telegram Desktop now shows response timestamps and when your messages were read in groups with fewer than 100 members. Telegram has also improved group invites in the app, allowing users to instantly send invite links to people who are not allowed to add them directly.
The latest version of the Telegram desktop app also includes a few other changes. Read the full official changelog below to know about these in detail.
of change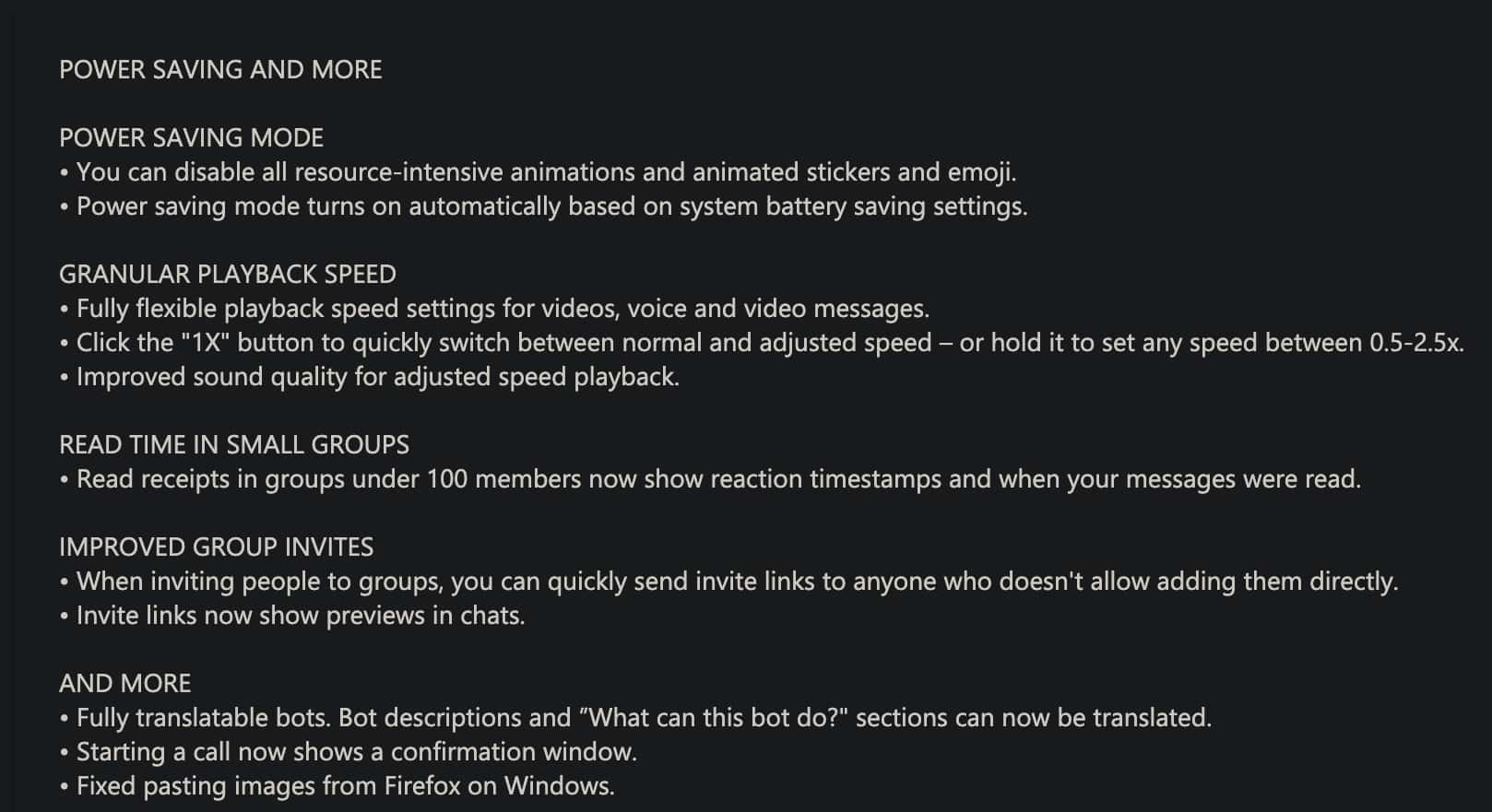 The last major update for Telegram Desktop was released in February. It includes some notable new features, including the ability to create groups and profile pictures from animated emoji and stickers, chat translation, the ability to filter stickers and emoji by categories, and more.
If you haven't installed Telegram Desktop App on your PC, you can click on the link below. You can also visit the Microsoft Store to install the latest version of Telegram Desktop.